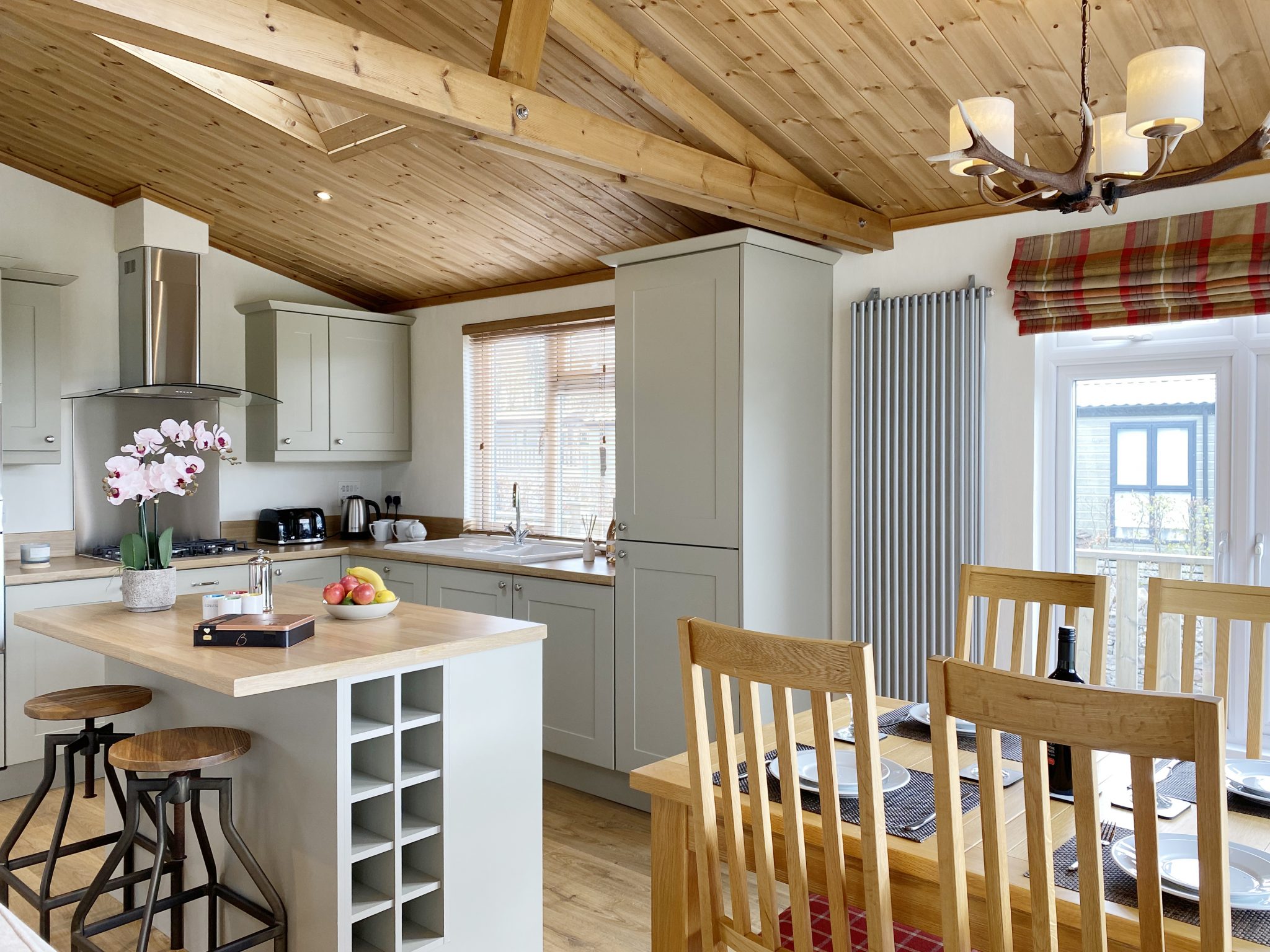 LODGES TO OWN AT FLUSCO WOOD
Owning your own holiday home at Flusco Wood could be a dream come true.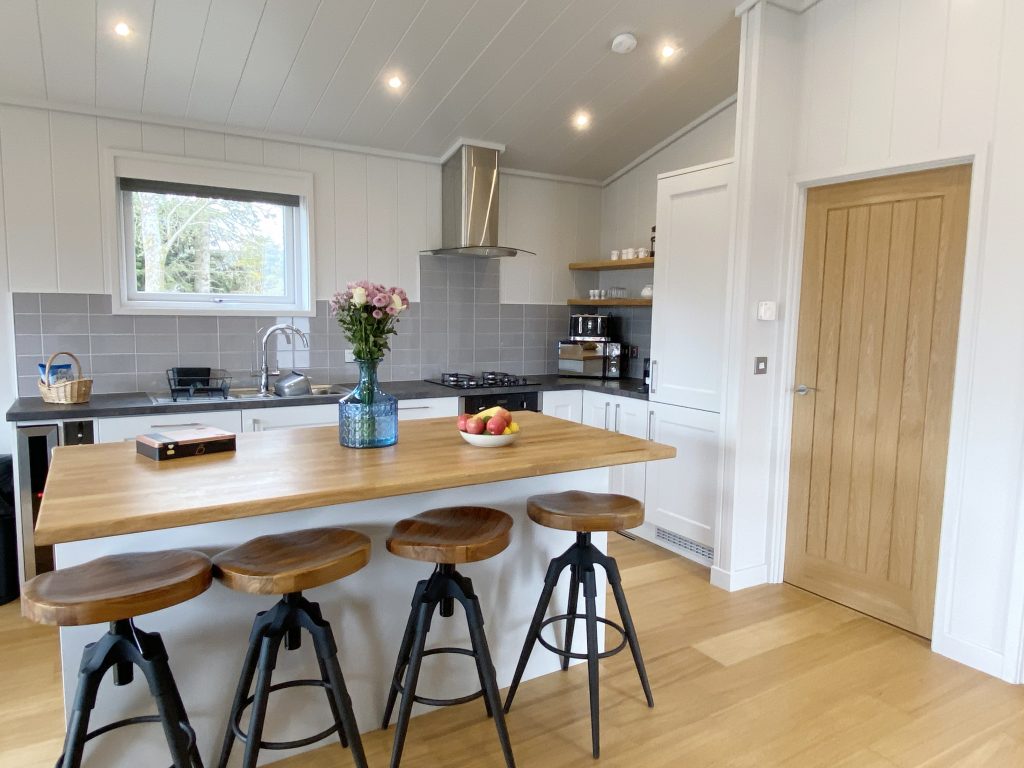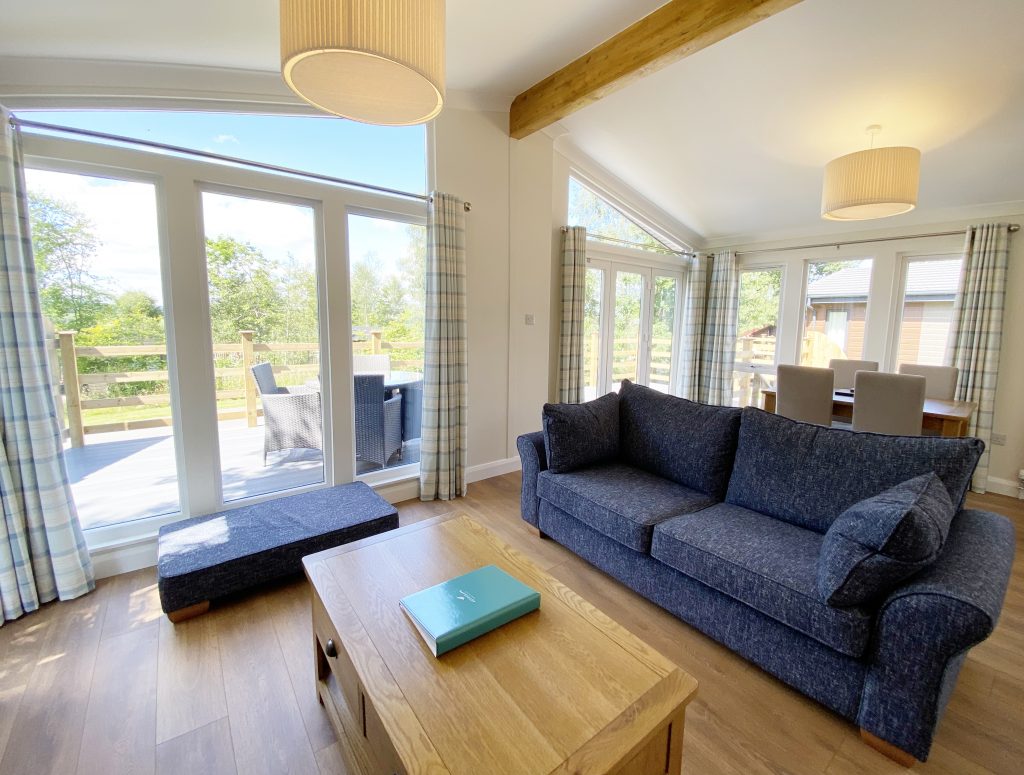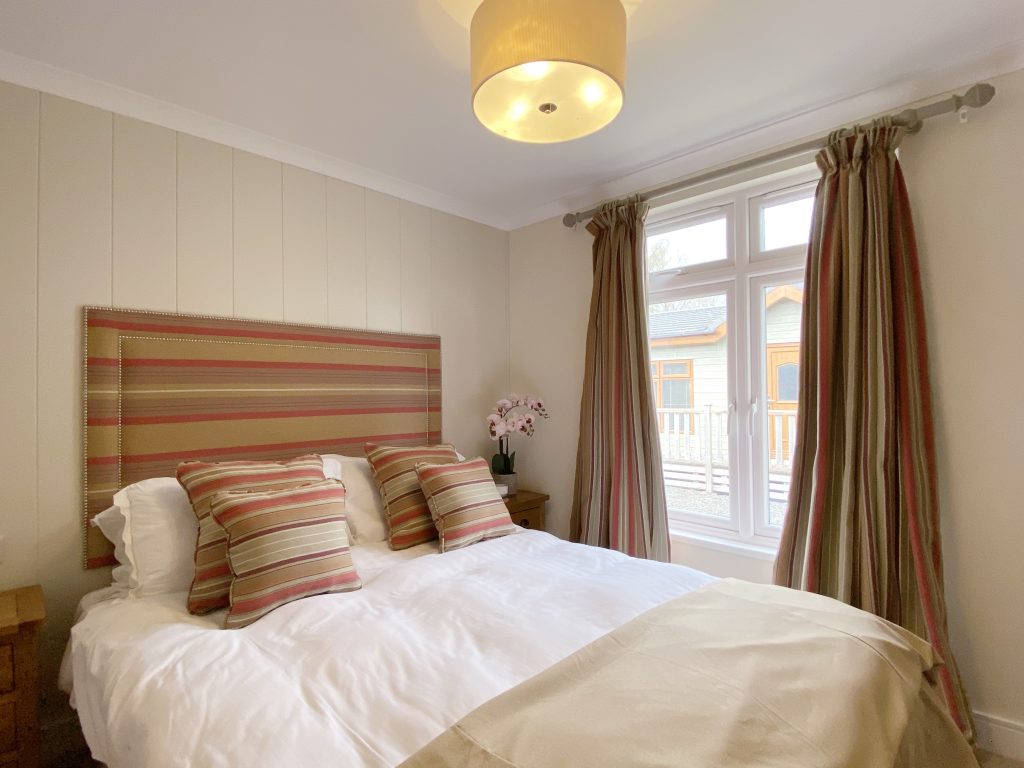 Perfectly placed for stunning views of Blencathra and the northern fells, a short drive to beautiful countryside ideal for walking and easily accessible with nearby transport links, Flusco Wood is a prime location for holiday home ownership.
Our site has been carefully planned to ensure the plot you choose has the best available view and your lodge is carefully placed to maximise your privacy; you'll feel like you have your own tranquil corner in which to spend time in and relax.
At Flusco Wood, you can choose your own lodge. Go for cosy comfort or sumptuous luxury; fit out your holiday home with lavish fittings, the newest technology or even put a hot tub on your deck. Alternatively, why not take your holiday lifestyle back to basics with log burners and comfortable chairs for reading: the choice is yours.
We have a direct working relationship with several lodge manufacturers and can introduce you to trusted companies, advise you on lodge type and layout and ensure that the purchase process is smooth. Our staff are friendly and experienced so you will always be in safe hands.
We are open all year; with no off-season you can make the most of stunning Cumbrian landscapes in every season. We have a dedicated team who maintain the site and keep it looking it's best; your annual site rent and maintenance are competitive but the use of the your lodge over twelve months, year-round site maintenance as well as the secure barrier entrance system mean you get the most out of money well spent with a well-kept and secure holiday park.
Pre-Sited Lodges for Sale
We currently have two pre-owned lodges for sale and a number of vacant plots available. Examples of brand new lodges for these plots are listed below: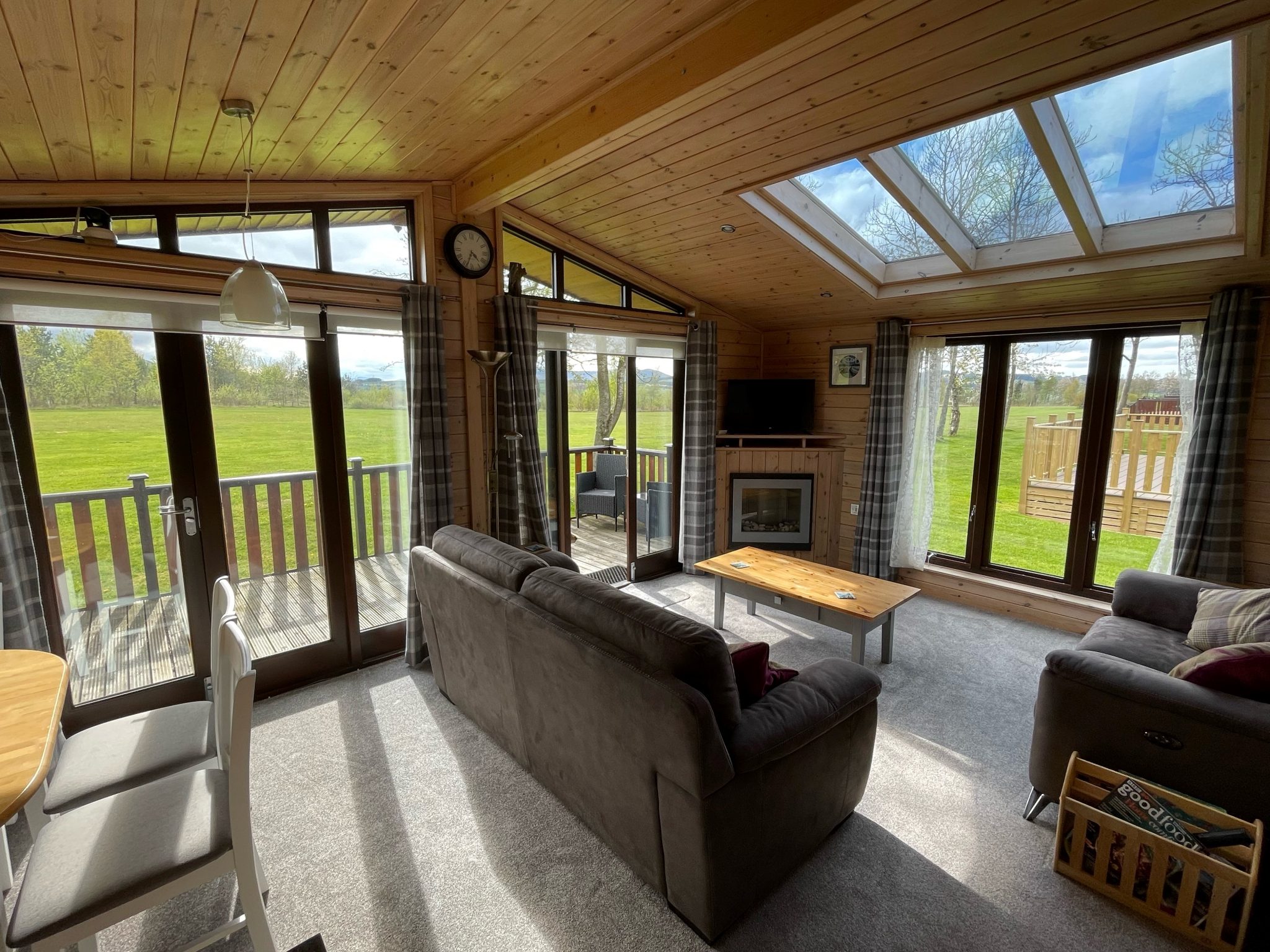 Lodge 18
Three bedroom
Open plan living & kitchen
Stunning setting and views
38x20'
download brochure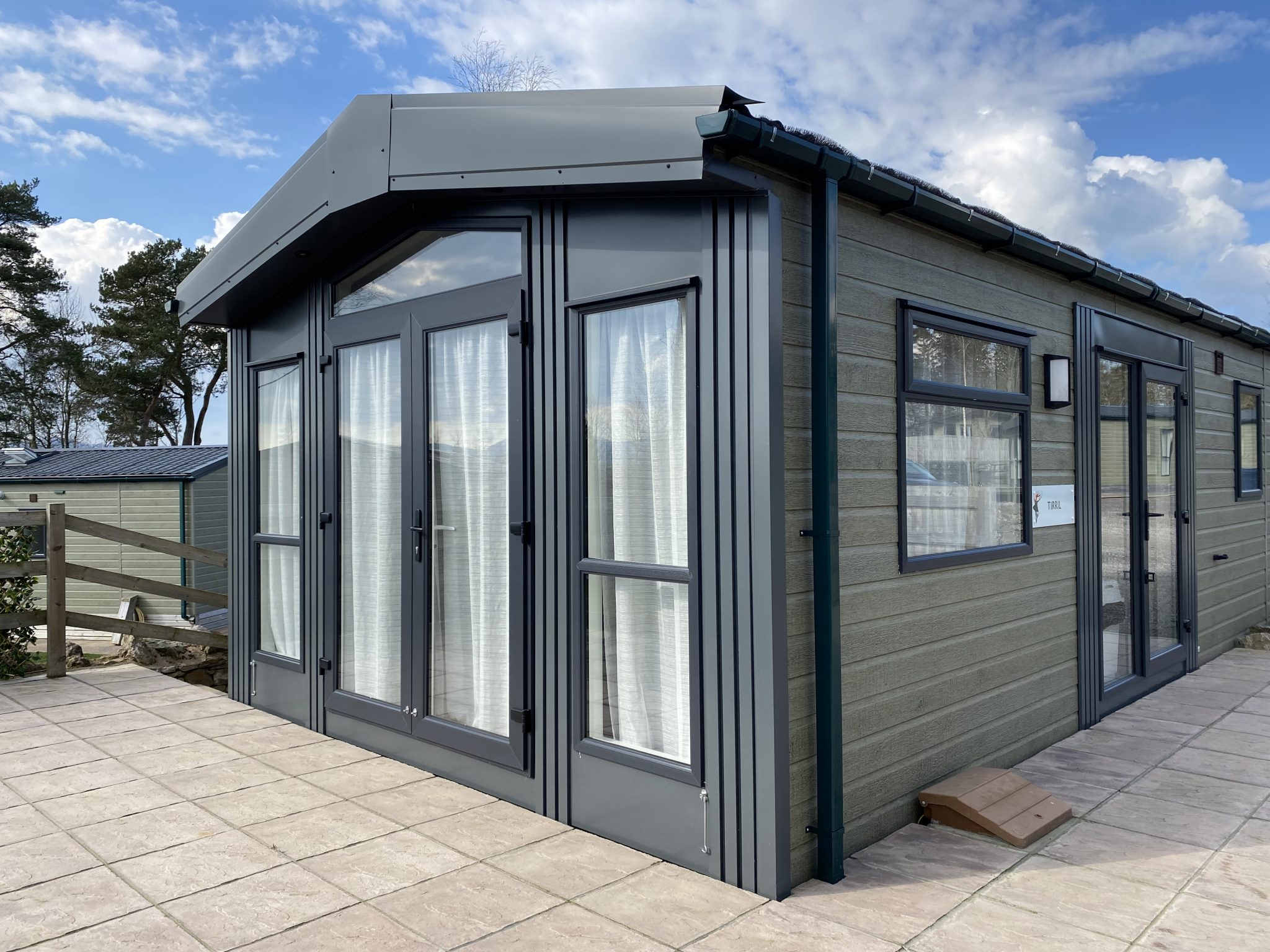 Available Spring 2023: Carnaby Stamford
£59,995
2 bedroom, 2 bathroom
Open plan
Fully furnished
download brochure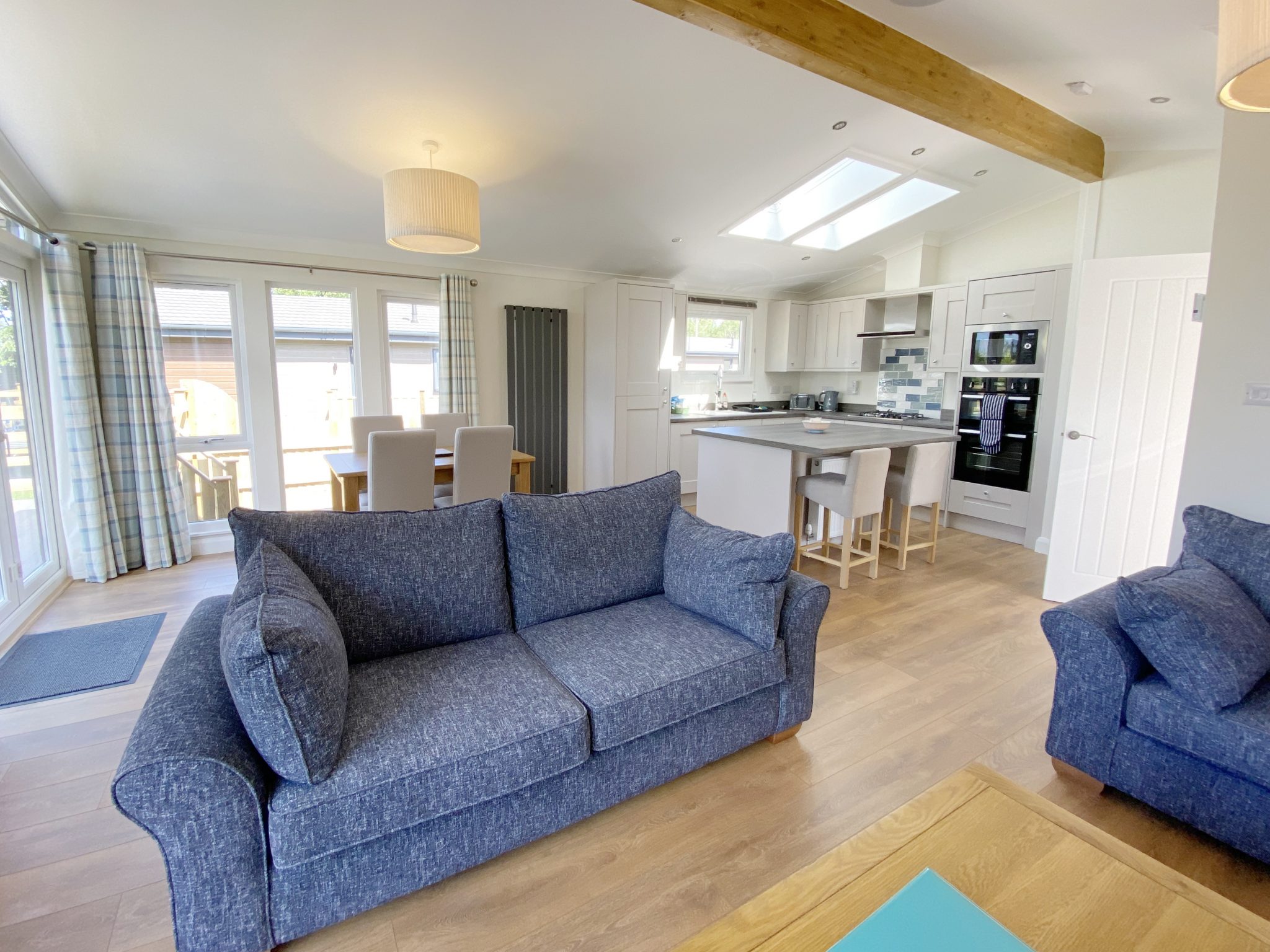 Vacant Plot Example – Willerby Acorn
Empty plots for brand new lodges
Timeless lodge with modern twist
Multiple layouts
From £185,995
download brochure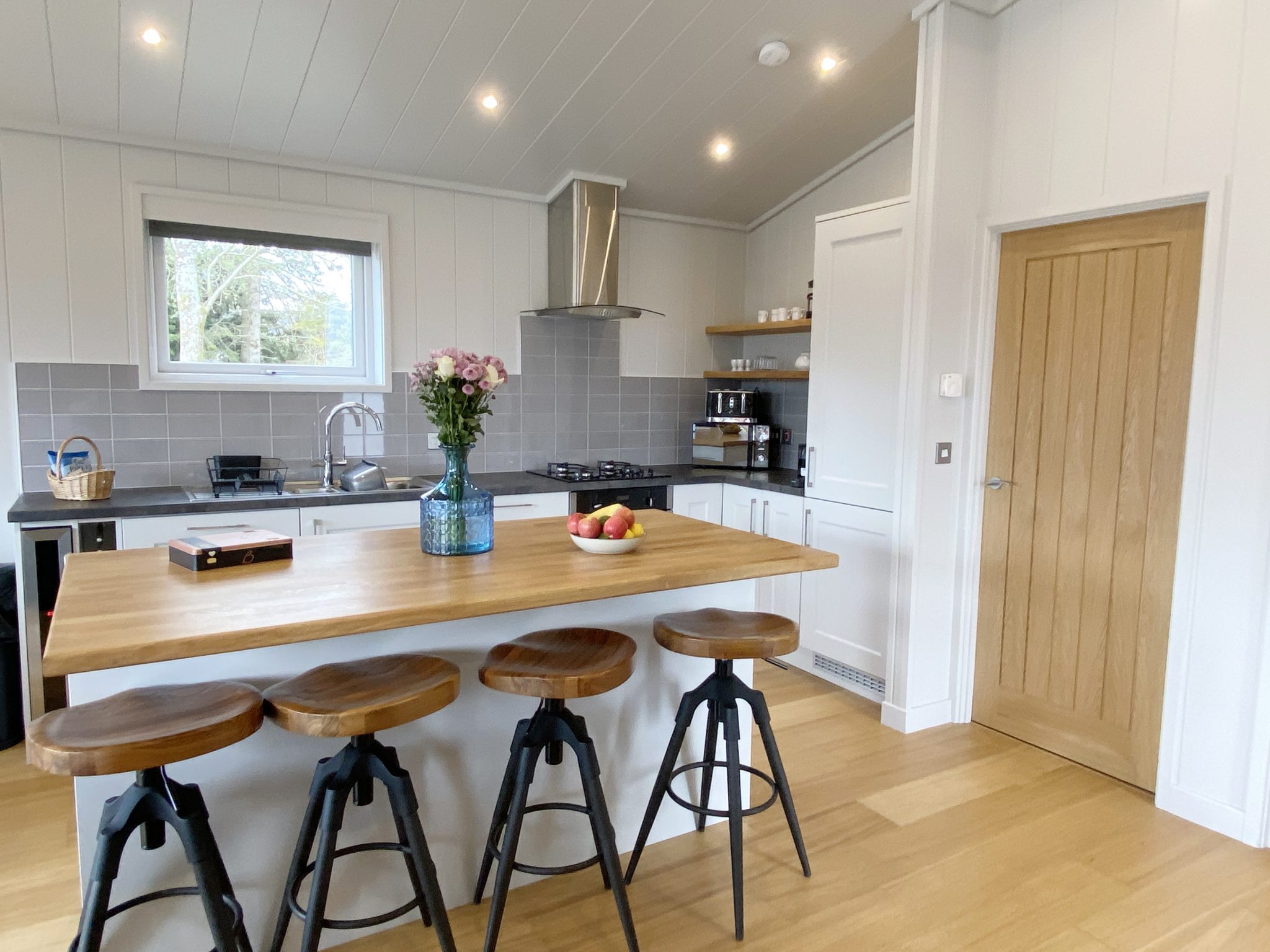 Vacant Plot Example – Retreat Bespoke Lodge
Empty plots for brand new lodges
Bespoke due to flexibility of lodge choice and design
High quality architectural finishes
From £199,995
download brochure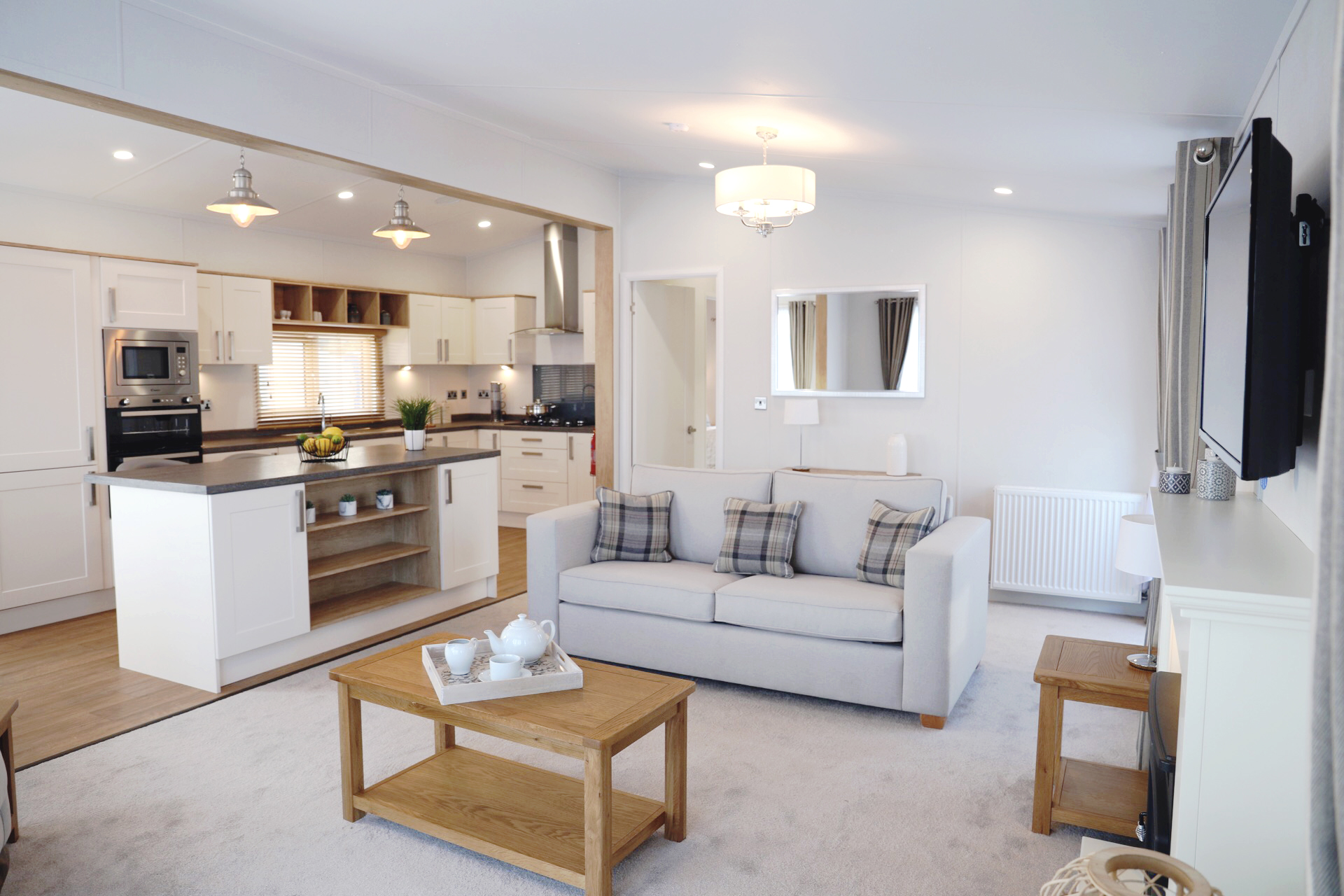 Vacant Plot Example – Sunseeker Sensation
Empty plots for brand new lodges
Large kitchen
Modern design
From £155,995
download brochure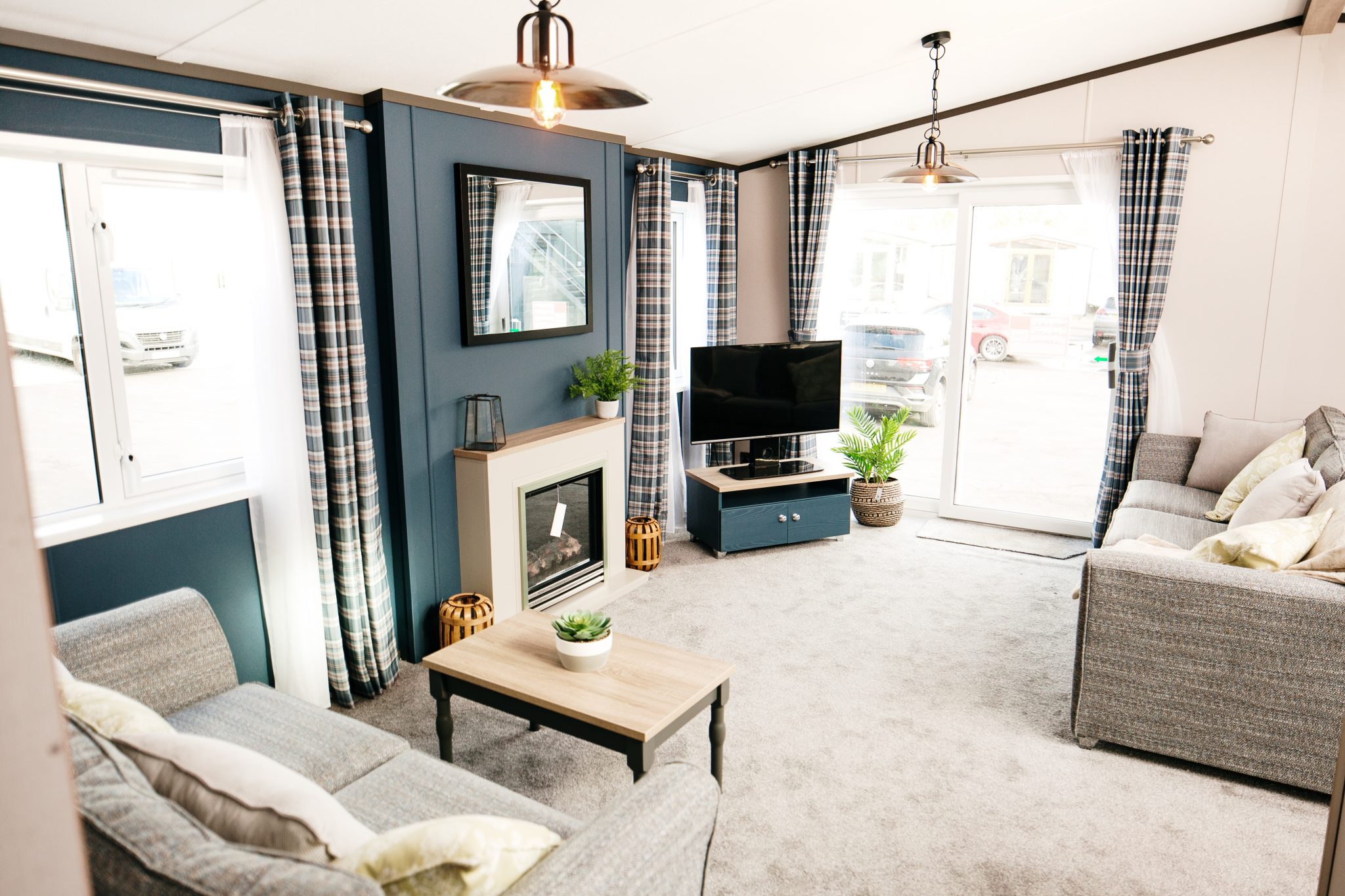 Vacant Plot Example – Victory Park View
Empty plots for brand new lodges
Multiple layouts
Modern design
From £165,995
download brochure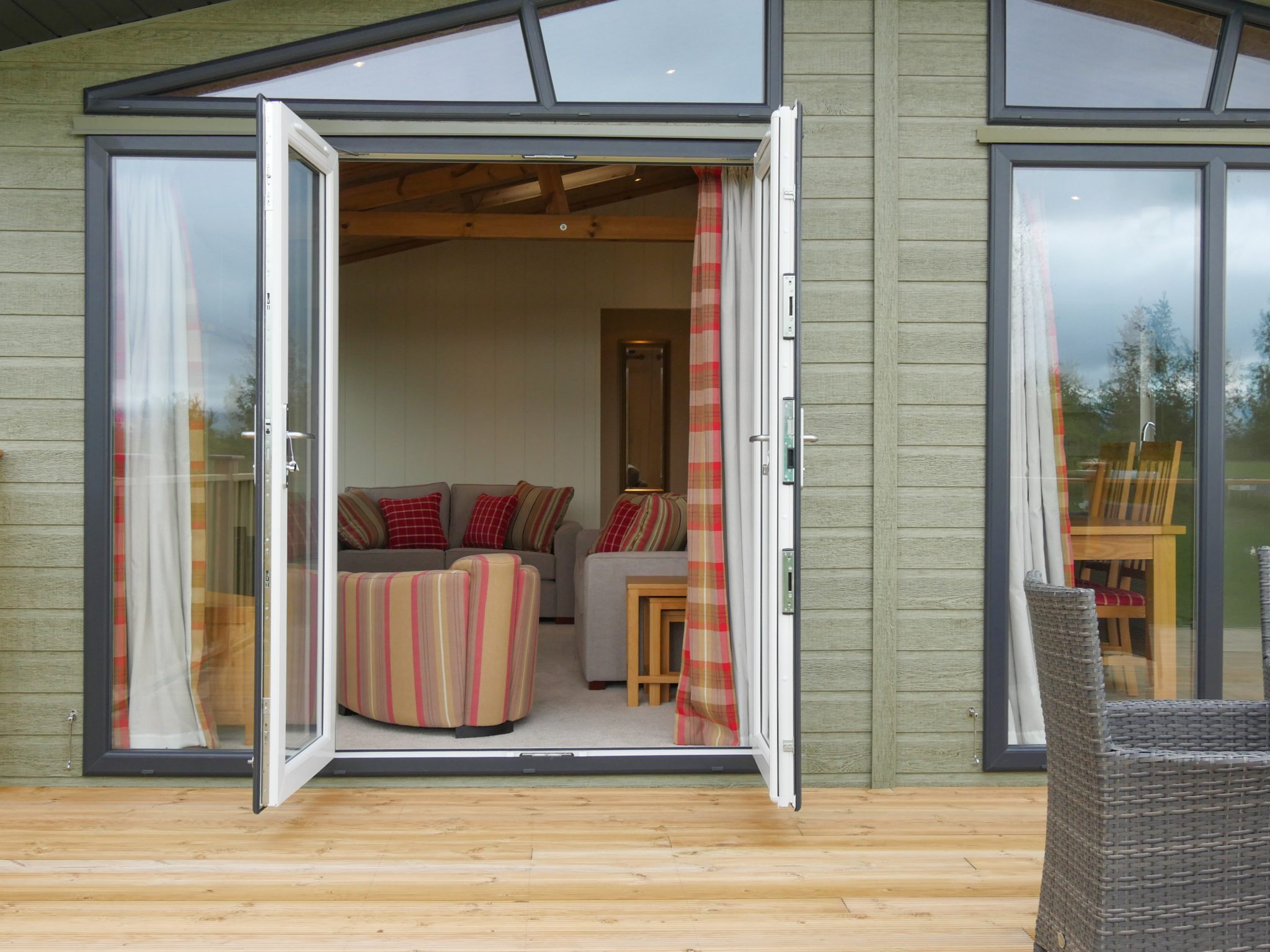 Vacant Plots
Empty plots for brand new lodges
Bespoke due to flexibility of lodge choice and design
Stunning setting and views
Peaceful and tranquil location
WHAT OUR LODGE OWNERS SAY
'Well it's been 16 months since we bought our beautiful lodge here at Flusco Wood on the edge of God's country, the Lake District. What can I say? We absolutely LOVE it. It stands in beautiful and very well maintained grounds in which you can let your dog run freely on the front field of the park. This was very important to us. It is open ALL year round, another important factor. The Staff are VERY friendly and attentive. The views from our lodge are simply stunning; I have Blencathra to my right, the Mell Fells and Hellvelyn in front of me and the Pennines at the back. I have visitors daily – gorgeous red squirrels! We feel totally blessed & privileged to own our beautiful holiday home here at Flusco Wood'
Karen Forster, Lodge Owner
CONTACT US
Flusco Wood Holiday Lodges, Flusco nr Penrith, Cumbria, CA11 0JB
Call us today on Tel: 017684 80020 or email us at
Email: info@fluscowood.co.uk for more information.